Doing a little sewing on this fine Laundry Day? (Remember, Laundry Day is for
all
clothes-related tasks, including ironing, mending, sewing and organizing cabinets and drawers!) Check out the tutorial for this cute and easy pin cushion, created by my friend Chautona at
Ecletivity
.
It may be just the inspiration you need to get back behind the pedal!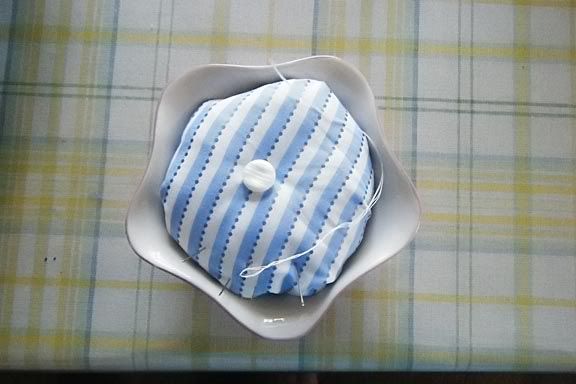 While you're there, don't hesitate to check out her other beautiful projects and tutorials. But don't stay too long...you've got laundry to do!
Here's wishing you sunny skies and stiff breezes today.
Now get to work!