What is usually a relaxing early Sunday morning ritual quickly turned into a dramatic moment of shock and awe last weekend: I opened the paper to find Back-To-School ads in the newspaper…
"ALREADY?"
Is it possible that the local schoolchildren will be returning to their classrooms in less than a month? Don't get me wrong. I love this time of year...the squeak of new shoes, the smell of freshly sharpened pencils. But it seems like summer is just flying by!
Whether or not your children will be "going back" to school this fall or simply resuming – or continuing - their studies at home, Back-To-School time is a wonderful time to find deals on school and organizational supplies. Back to School time also means that our houses are about to be overrun with papers…schedules, worksheets, cheerful drawings, permission forms, library receipts. What do we do with all this paper?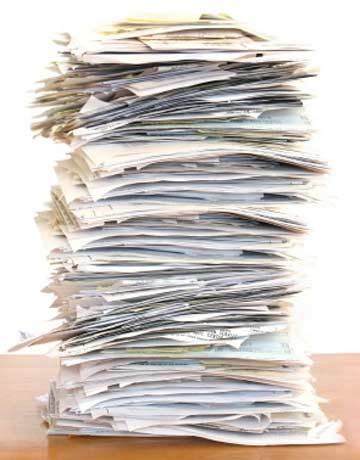 Aliki McElreath over at
familyeducation.com
has some great tips for dealing with the paper chase.
"
If you don't want your kitchen table layered in papers, take advantage of the back-to-school sales and buy a stack of colored folders and one of those slotted folder stands.
Label each folder according to a system that works for you:"
You might consider labeling the folders by the day of the week, by the subject, or by the student. If you deal with a LOT of papers, you might consider giving each child their own folder stand, to be kept on YOUR DESK. For moms with students in school away from home, it is important to train your children to hand you the day's papers as soon as they are carried through the door: You might have a folder for papers to be signed and returned, a folder for school information, a folder for ongoing at-home school projects, etc.
Moms, you might like using a folder stand as well: These work great with simple folders labeled, "Bills" and "School", or verb it up: "To Go", "To Do", "To Pay", "To File".
"
If you don't have a family wall calendar yet, get one immediately.
You can keep the dates on your own personal calendar, as well, but life will be oh-so-much easier if you have a central family calendar in the kitchen. This way you and your spouse won't be cross-scheduling things, and you won't mistakenly double-book a day"
I keep a personal calendar in my purse, and a master calendar at Google Calendars, but a permanent family calendar on the fridge or message center is important so that everyone has access to it when the phone rings. On Office Day each week, I take a few minutes to sync my calendars to each other. If you are completing this task weekly, it should be a cinch. Feeling technological? Consider using a digital device, like a Palm or Blackberry, which can sync automatically to a Google Calendar or similar application. It makes the task even quicker. But make sure and back up your digital files often.
"
When your child brings home handouts from school or co-op, write any important dates or deadlines onto your family calendar immediately
; then toss the sheets. Or, better yet, put them in a box or bin marked 'scrap paper.'" Having a bin of scrap paper next to the crayon bucket keeps your littles out of the nice copy paper you save for to-be-archived homeschool tests.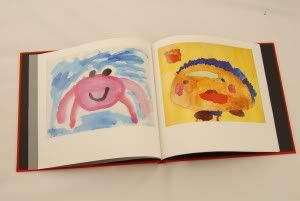 "
Buy a long, flat, under-the-bed-bin and write the school year on the lid in a permanent marker
. Be merciless. Save the art work that makes you melt inside and be brave and toss the rest. Rest assured—that bin will be filled up in no time at all, and you'll still have plenty of wonderful creative examples of your child's work to look at when he's gone off to college."
What about the big projects we homeschoolers tend to collect? Salt map after salt map, dioramas, and scale-model sculpy submarines? Scan the artwork and take pictures of the projects, along with the happy children who created them Then
create a digital album
with software such as
Creative Memories Storybook Creator 2
or
Picaboo Photo Books
, and a year's worth of beautiful work will fit neatly on the living room bookshelf, where it can be enjoyed, instead of in an attic collecting dust.
Have fun getting organized!
Now get to work!