Dear Heidi,
Those knitted swiffer covers you blogged about last Cleaning Day are so cute...but will they work with my
Swiffer Wet Jet
?
Thanks!
-Wondering in Wisconsin
('Hey, Heidi...did you
really
get a note from "Wondering in Wisconsin?"' Ummmm....no. But you see how quickly I responded to this pretend comment? Just imagine how quickly I would answer a REAL comment, should a reader leave one... hint, hint.)
Now back to my answer.
Dear Wondering, thanks for your question! Wet Jets are just
another
fabulous invention from the house of Swiffer, aren't they? For me, they don't replace a good ol' fashioned mop and bucket on Cleaning Day, but they are wonderful for keeping floors fresh in between real scrubbings, especially in high-traffic areas such as kitchens and bathrooms.
However, I think you'll be quite disappointed if you try to replace your Wet Jet pads with the knitted or crocheted versions I introduced last week. The cotton yarn becomes really stubborn when wettened, and doesn't absorb the wet yuckiness well, either. Though it provides a great strength routine for your arms, it won't do much for your floors.
But not to worry! You are not doomed to purchase high-cost replacement pads forever! Even though the yarn versions won't work well wet (try saying that five times fast!), there's an easy homemade creation that
does
work great.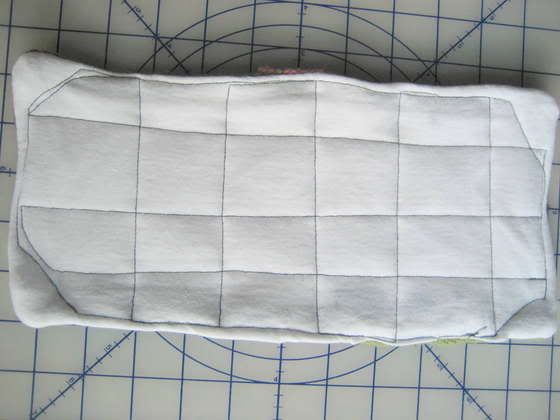 Simple step by step instructions for this neat Wet Jet washable mop pad can be found
HERE
.
Want to make your Swiffer Wet Jet even
more
cost-effective and natural?
Don't spend lots of money on the replacement solution bottles...just refill them with your own homemade recipe! Getting the lid off can be a bit tricky, but it's not impossible. The how-to photo tutorial
HERE
is the one that worked for me! Some folks report that removing the lid caused their bottle to leak. If this is a problem for you, an alternative refill method is to simply drill a hole in the top of an empty bottle, refill it using a funnel, and use a cork to plug the hole.
What should you use to refill your cleaner bottle? Straight white vinegar or a vinegar/water solution works great and cuts though the oil of bare feet wonderfully. Need something stronger? Add a few tablespoons of
organic liquid soap concentrate
or even dishwashing liquid to the vinegar and cut through the grime easily. You could also use oil soap diluted in water or vinegar.
Total savings? Over $240 a year!
Happy Mopping!
Now get to work!