Are you a Bootcamper with a blog pertaining to Homemaking/Christian Womanhood/ Wifehood/Motherhood - whether practical, theoretical, beautiful, jocular, frugal, philosophical, theological or nonsensical?
Or maybe you are Bootcamping quietly in your own home?
Grab a badge and link it to
this page
. Don't forget to post your blog address in the comment section of this post so I can add it to the Bootcamper's Blogroll here on the Bootcamp for Lousy Housekeepers Blog.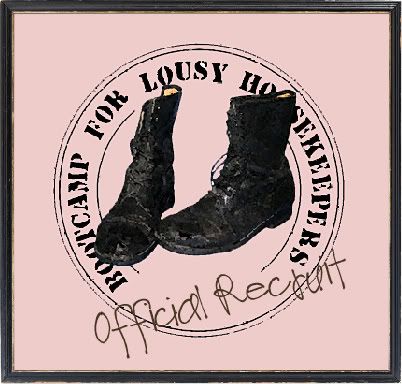 Thanks for spreading the word!!
We're so glad to have you Bootcamping with us!
Now get to work!